signature treatment & celluma light therapy
Revive your skin with Celebrity Skin's Signature Treatment – 5 treatments in 1!
Microdermabrasion
Dermaplaning
Chemical Exfoliation
Oxygenation
Celluma Light Therapy
Say goodbye to fine lines, discoloration, and inflammation while boosting collagen and elastin production. No downtime, just radiant skin!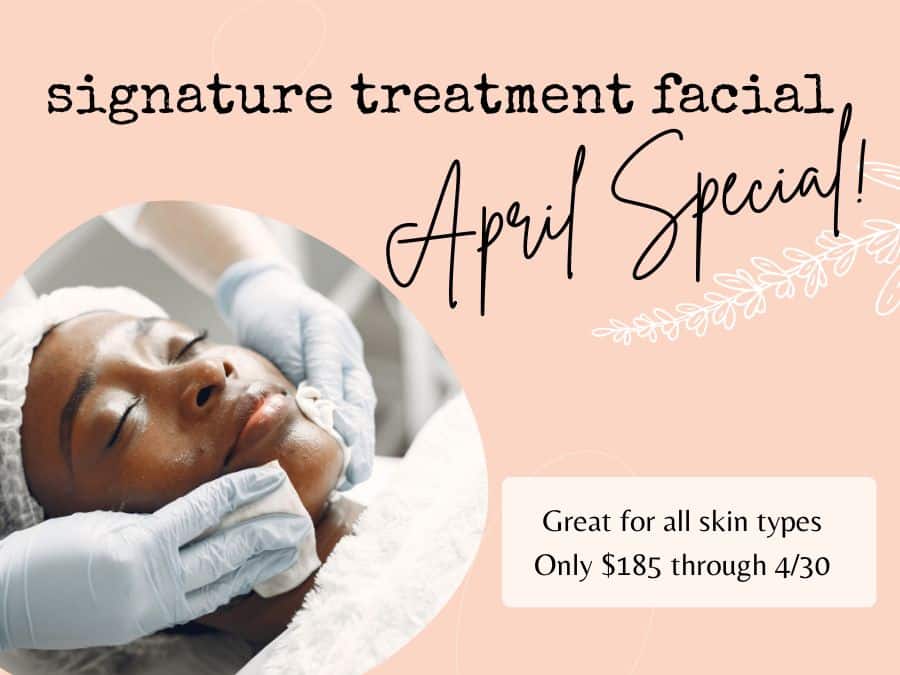 the celebrity skin "signature treatment" facial
The five-treatment signature facial for just $185 for appointments booked through 4/30/2023 ($225 value!)
Treat your skin to the ultimate pampering experience with Celebrity Skin's Signature Treatment – five rejuvenating services in one appointment! We use microdermabrasion and dermaplaning to gently exfoliate and remove dead skin cells, allowing the enzymatic peel to penetrate more evenly and effectively.
This facial also includes oxygenation, to deliver much-needed vitamins and blood flow to the dermis to nourish dull and dehydrated skin. Lastly, we use Celluma LED light therapy to accelerate the repair and replenishment of skin cells. This technology is FDA-approved and has been proven to reduce inflammation, accelerate wound healing, and improve the overall texture and appearance of the skin.
This facial does it all – reduces visible signs of aging by increasing collagen and elastin production, reduces discoloration and inflammation, and improves skin firmness and resilience. You'll leave our spa with a radiant, youthful glow that will have you feeling and looking your best!
Don't settle for one treatment when you can have it all – book our Signature Treatment today and experience the transformative benefits for yourself!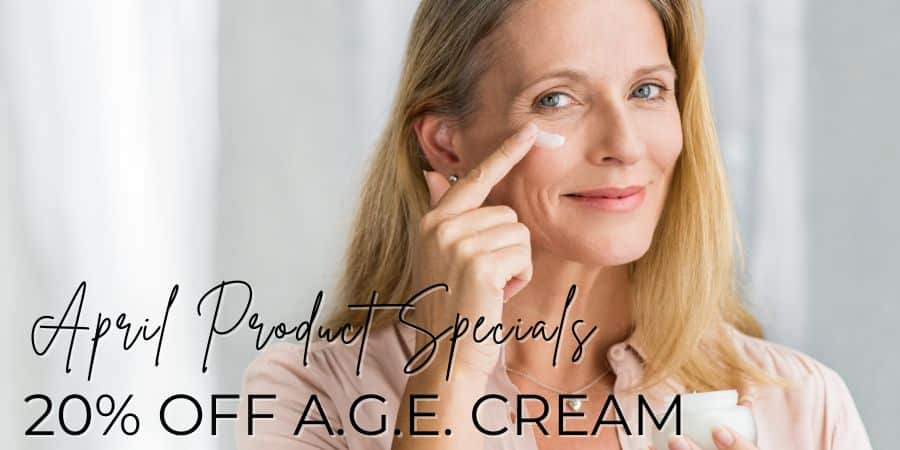 APRIL 2023 Product specials
20% off A.G.E. corrective cream through 4/30/2023
A.G.E. interrupter advanced
An anti-wrinkle face cream to reduce visible signs of aging impacted by glycation and collagen decline, including fine lines and deep wrinkles.
Skin Types: Dry, Normal, Combination, Sensitive
Skin Concern: Aging
Features:
Backed by 15+ years of glycation research and expertise, A.G.E. Interrupter Advanced is a potent anti-wrinkle cream that helps correct and defend against visible signs of aging. Formulated with 18% concentrated ProxylaneTM, 4.25% wild fruit flavonoid blend of blueberry and pomegranate extracts, and 0.1% glycyrrhetinic acid, this breakthrough corrective cream is clinically proven to smooth visible lines and deep wrinkles in five facial zones targeted for aesthetic procedures.
Benefits:
Helps address the complete multi-phase glycation process known to visibly age skin
Reduces the appearance of fine lines and five wrinkle types, including forehead, nasolabial, marionette, glabellar, and crow's feet
Delivers 24-hour hydration to dry, aging skin for a comfortable, satin texture
Restores a youthful, radiant glow to your complexion
Alcohol-, and dye-free (safe for sensitive skin!)