Fall In Love With Your Skin Again!
Summer can wreak havoc on our skin – many of us experience the unpleasant consequences of summer fun that include age spots, freckles, and hyperpigmentation. Fall is the perfect time to reboot our skin before the holiday season kicks in. This month is all about building our age spot fighting arsenal through services and products specifically designed to combat hyperpigmentation.
2019 Fall Specials
Fall Pumpkin Facial – $99 with Mary
Our Custom Summer Facial was wildly popular that we've decided to extend the fun into fall with a Fall Pumpkin Facial! Now through November 30th, get almost half off the retail price of our clinical facial. The Fall Pumpkin Facial includes:
Microdermabrasion or Dermaplaning
Custom Mask or Oxygenation
Pumpkin Enzymes, Steam, and Extractions (if needed)
PLUS, free booster of your choice ($30 value)
Add Ons:
Add Microdermabrasion to chest for $30
Add Enzymes and Microdermabrasion to chest for $50
Get Your VI Peel This October!
The VI Peel is a deep clinical peel that provides dramatic results with virtually no pain, no skin preparation and little downtime. Why wait weeks or months for results? Enjoy radiant, younger looking skin in about 1 week with the VI Peel. 
Improve the tone, texture and clarity of the skin
Reduce or eliminate age spots, freckles, and hyper-pigmentation, including melasma
Soften lines and wrinkles
Clear acne skin conditions
Reduce or eliminate acne scars
Stimulate the production of collagen, for firmer, more youthful skin.
Who Can Get The VI Peel: The VI Peel is appropriate for all skin types and ethnicities. Regular use of the VI Peel (2-4 peels per year), along with proper home care, can reverse sun damage. It treats hyperpigmentation including melasma, acne and acne scars, loss of firmness and rosacea.
VI Peel Special Through 10/31/2019
VI Peel on THREE areas + microdermabrasion for just $475 (retail value $900). Choose between:
Face, Neck & Hands for $475 + Microdermabrasion
Face, Neck & Chest for $475 +Microdermabrasion
Our chest, neck, and hands see as much sun as our face and thus are susceptible to sun damage and age spots. The VI Peel for neck, hands, and chest helps lighten age spots and boost collagen and elastin production in these areas. October is the perfect time of the year to peel your neck and chest because you can wear long sleeves and cover the flakes during your peel. It takes longer to heal than your face (two weeks instead of one week), but it doesn't sting as bad as the face!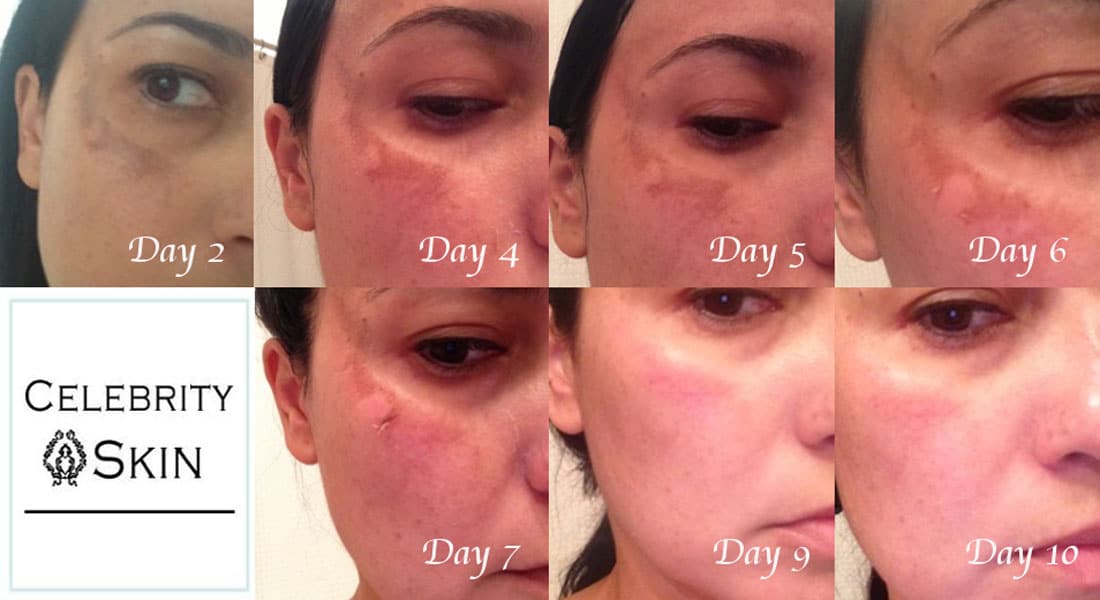 Save 10% on your hyperpigmentation-fighting arsenal through October 31st, 2019
Rhonda Allison Pumpkin Face Wash
Rhonda Allison Brightening Gel
SkinCeuticals Discoloration Defense