Mother's day special – you deserve the works!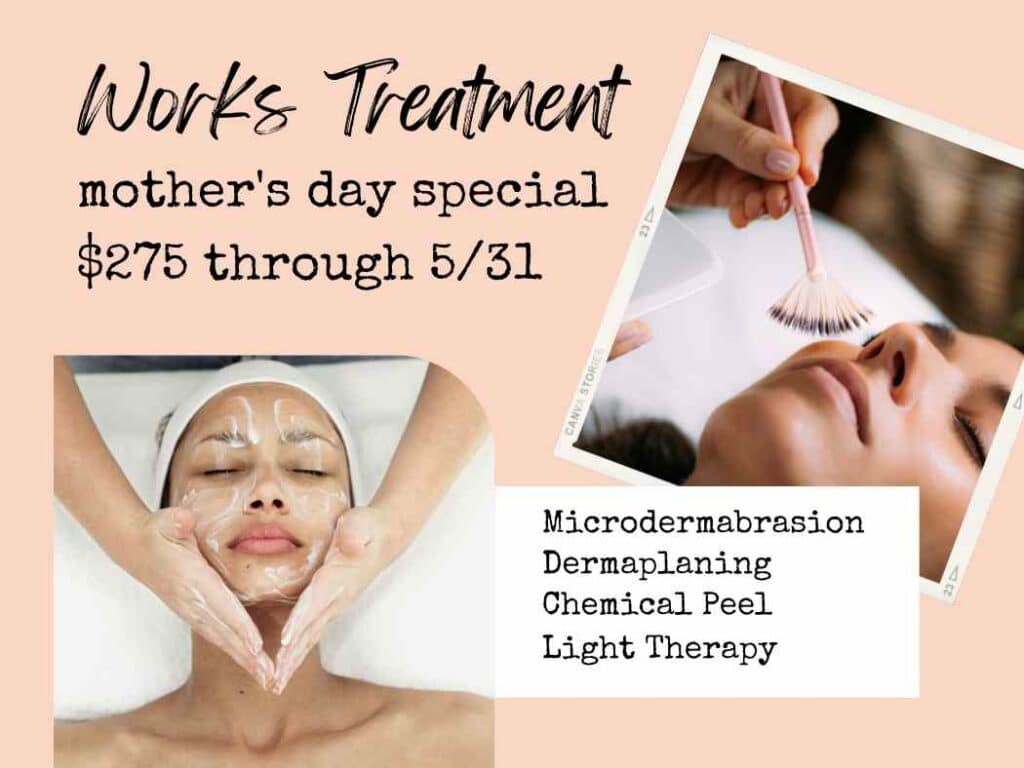 Our popular and effective "Works Treatment" includes, well, the works! This powerful treatment includes Microdermabrasion, Dermaplaning, Chemical Peel and Oxygenation on face, neck, chest and hands in a single appointment. Why choose just your face when you can treat all of the areas that draw attention to your skin's health and age?
Mother's Day Works Treatment Special includes Microdermabrasion, Dermaplaning, Peel and Oxygenation for your face, neck, chest and hands is just $275 for appointments booked through May 31, 2023 (Retail $325)
Includes Celluma for your face too! Celluma increases collagen & elastin production, reduces the look of fine lines & wrinkles, improves skin firmness & resilience, reduces inflammation & acne without pain or downtime!

20% Off Skin Ceuticals CE Ferulic, Silymarin CF & Physical Fusion SPF 50
Silymarin CF
An oil-free vitamin C serum formulated specifically for oily and blemish-prone skin types that delivers advanced environmental protection and reduces oiliness, refines skin texture, and visibly improves skin clarity and fine lines.
CE ferulic
Vitamin C antioxidant serum with vitamin E and ferulic acid provides environmental protection, improves the appearance of visible signs of aging, and brightens the skin
skinceuticals physical fusion spf 50
A tinted, 100% mineral filter sunscreen fluid, Physical Fusion UV Defense SPF 50 contains micro-fine zinc oxide (Z-Cote®) and titanium dioxide to provide broad spectrum protection against UVA/UVB rays. The lightweight, water-resistant fluid also provides a touch of coverage and leaves skin with a soft, radiant finish.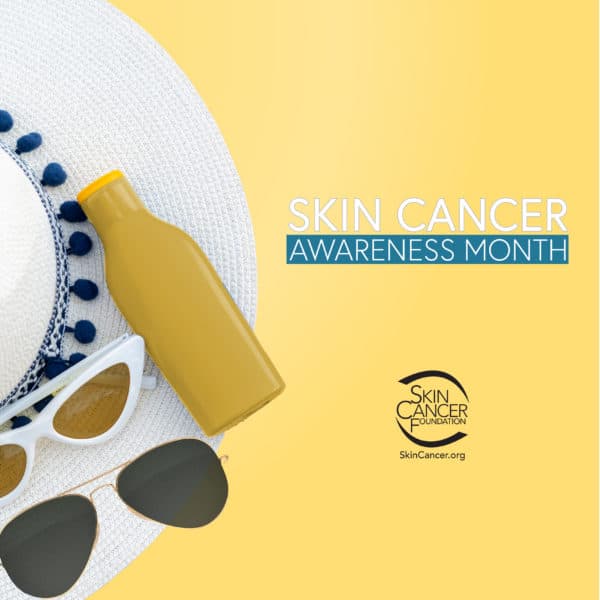 Risk factors for skin cancer reported by the cdc
Anyone can get skin cancer, but people with certain characteristics are at greater risk.
A lighter natural skin color
Skin that burns, freckles, reddens easily, or becomes painful in the sun
Blue or green eyes
Blond or red hair
Certain types and a large number of moles
A family history of skin cancer
A personal history of skin cancer
Older age
Not from the CDC, but vitamin deficiency is also linked to an increased risk of skin cancer.
What can i do to reduce my risk?
Protection from UV rays is important all year, not just during the summer. UV rays can reach you on cloudy and cool days, and they reflect off of surfaces like water, cement, sand, and snow. In the continental United States, UV rays are strongest from 10 a.m. to 4 p.m. daylight saving time (9 a.m. to 3 p.m. standard time).
The UV Index forecasts the strength of UV rays each day. If the UV index is 3 or higher in your area, protect your skin from too much exposure to the sun. CDC recommends several ways to protect your skin when the UV index is 3 or higher:
Stay in the shade
Wear clothing that covers your arms and legs
Wear a hat with a wide brim to shade your face, head, ears, and neck
Wear sunglasses that wrap around and block both UVA and UVB rays
Use a broad spectrum sunscreen with a sun protection factor (SPF) of 15 or higher
Not said by the CDC but should be part of your risk reduction is:
Vitamins C, D, E and A, Zinc, B5 (Niacin), Selenium, Beta Carotene (Carotenoids), omega-3 fatty acids, lycopene and polyphenols are among the antioxidants many dermatologists recommend including in your diet to help prevent skin cancer. You can find them in many everyday nourishing whole foods.
Use mineral block sunscreens not chemicals block sunscreens. Made from Zinc and Titanium, they outperform and less toxic than chemical sunblocks.