Jennifer Swink,
Medical Aesthetician
Hi there, my name is Jennifer Swink and I am the owner of Celebrity Skin. I am a medical aesthetician specializing in chemical peels, microneedling (CIT), dermaplaning and microdermabrasion for all skin types, with a focus on acne, aging and ethnic skin.
My typical consultation includes a basic lifestyle assessment to help identify and eliminate what factors may be contributing to your skin care concerns and problems. Maybe you have great skin and just want to keep it that way. Some of the questions I might ask are:
What are you eating?
What nutritional supplements and/or medications are you currently taking?
What is your skin care regimen and what make-up are you using?
What products and procedures have you used in the past that have or have not been successful?
Are you currently working with a dermatologist? If so, I will explain how I can assist you both in better, quicker results.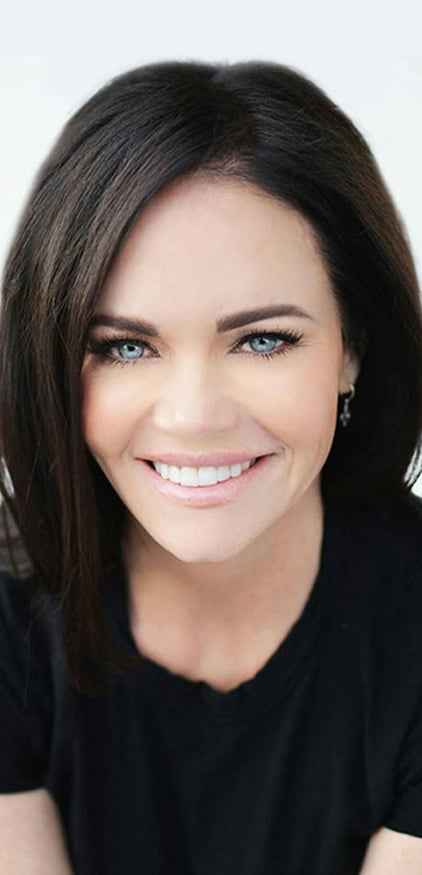 Based on this information, I will recommend what products and procedures you will most benefit from. I will tell you what you can realistically expect from your treatments and products, including downtime, if any. I can also help you modify and prioritize your plan, if necessary, based on time, work schedule and/or budget.
Whether it is your first time seeking a skin care consultation or you have been advised by multiple estheticians/dermatologists in the past with no success, my goal is to save you time, energy and money by providing the quickest, most effective treatments specific to your unique skincare needs in order to achieve optimum results. I will help you achieve this by providing customized clinical skin care treatments/products, unlike common "frou-frou" spa services. In fact, my best advice is two glasses of wine and your best friend to hold your hand. (Okay, just kidding!)
Professional Background
Jennifer Swink, M.A.P.C., has her B.S. in Health Psychology and her Masters in Art Professional Counseling with an emphasis in Mind/Body Medicine. A Licensed Medical Aesthetician and Certified Laser Operator, she is also Certified in Nutrition and Weight Management and Advanced Medical Aesthetics at the Skin and Makeup Institute. For over 8 years, Jennifer has worked with some of the top cosmetic surgeons and Naturopathic doctors, utilizing many medical state-of-the-art resurfacing and rejuvenation systems.
Jennifer has taken her unique skill-set of over 20 years to pursue her passion for mental health, nutrition and aesthetics. Jennifer's philosophy about beauty encompasses mind and body, and she believes the process to healthy revitalization is both internal and external. Her spunky tell-it-like-it-is style charms clients, and has created a Uber-aesthetician reputation for her in Scottsdale. The New Times voted her facial "Best Microdermabrasion" in 2008. Jennifer's personal and professional goal is to continue her education in the field of beauty and wellness, to help her clientele look and feel their best.
Educational Background
Arizona State University, Bachelors of Science – Health Psychology
Ottawa University, Master of Arts – Professional Counseling, MAPC (with a focus in Health Psychology, Mind / Body Medicine)
Artistic Beauty College, 600 Hour Aesthetics Program
Work Experience
Self-Employed Medical Aesthetician
Medical Aesthetician and Laser Operator for a Cosmetic Surgeon specializing in lasers
Medical Aesthetician, Laser Operator and Spa Director for a Maxillofacial Surgeon
Medical Aesthetician, Laser Operator and Spa Director for a Naturopathic Doctor
Specialized Training
Southwest Institute of Healing Arts Certification in Nutrition andWeight Management
National Laser Institute Certification for Laser Operator
Skin and Makeup Institute Certified in Advanced Medical Aesthetics
Skin and Makeup Institute Post Graduate Instructor
Life Style Insights Certified Health and Wellness Coach
Landmark Education Completion Landmark Curriculum for Living
Product and Equipment specialties:
Obagi, PCA, Skin Ceuticals, Skin Medica, Jan Marini, DDF, Rhonda Allison, VI Derm, Dermalogica, Sciton Laser Resurfacing, Profraxional & BBL, Thermage, Fraxel, Candella Laser Hair Removal, IPL, Eclipse MicroNeedling, ThermoClear Radio Frequency, Chemical Peels, Microdermabrasion, Endermologie, Jane Iredale, Advanced Mineral Makeup.
Publications
Written Publications:
As a renowned Scottsdale skincare and laser specialist, Jennifer Swink has been featured in countless articles, magazines, and publications for her beauty expertise:
Modern Luxury Scottsdale Magazine, March 2018
Trends Magazine for Fraxel and Profractional, Volume 27, 2010
Trends Magazine for Airbrush Tanning, Volume 28, 2010
Arizona Spa Girls Editorial, July 2008
So Scottsdale, March 2006
Voted New Times Best of Phoenix – Best Microdermabrasion, 2008
TV and Radio Appearances:
Calling on Jennifer's skin care expertise, she has also appeared on the following local Phoenix, Arizona television and radio shows:
Fox 10 News-Skin care Product Evaluations & Demonstrations
News Channel 3 – Your Life A to Z, 2008
Featured on News Channels 5, 10 & 15 for the charitable event Fostering Fashion 2007
Featured guest on Dr. Hendricks Health Talk Radio Show (KFNX 1100)-Anti-aging and health