Scottsdale Aesthetician Jennifer Swink
Top ranked Scottsdale aesthetician offers clinical skincare for acne, acne scarring, aging, lines, wrinkles, hyperpigmentation, melasma, and ethnic skin care for people with skin of color.
how celebrity skin is different
Whether it's your first time seeking help for your skin, or you have not achieved results with aestheticians and dermatologists in the past, I can help. If you're asking, "I'm not sure what treatments I need?" Don't worry! Everyone asks the same question. Please book a new client consultation so that we can walk through options and recommend a treatment plan for your skincare goals, schedule, and budget. I look forward to partnering with you as your "go to" Scottsdale Aesthetician!
look amazing. be confident.
explore by skincare treatment
celebrity skin signature Chemical Peel treatment
five treatments. one session = real results
The Celebrity Skin Signature Chemical Peel Treatment + Light Therapy and The "Works" Chemical Peel Treatment include our core four treatments in a single session. We combine microdermabrasion + dermaplaning + chemical exfoliation (chemical peel) + oxygenation + light therapy in a single, powerful treatment that optimizes your results.
Uplevel to the "Works" Chemical Peel Treatment and add your neck, chest, and hands – areas that are exposed to sun and prone to showing the most signs of aging aside from the face.
celebrity skin
signature chemical peel treatment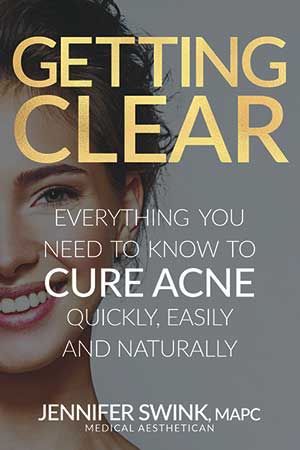 Getting Clear: Everything You Need To Know To CURE ACNE Quickly, Easily, and Naturally
GETTING CLEAR IS THE BOOK FOR ACNE SUFFERERS WHO HAVE TRIED CONVENTIONAL ACNE TREATMENTS AND FAILED.
Jennifer Swink, top-ranked Scottsdale aesthetician, helps you understand the underlying causes of your acne and how to cure it quickly, and permanently.
join our monthly newsletter!
Get monthly specials, new service announcements, and skincare tips for the Arizona climate.