vi peel
vi peel for aging, texture, and hyperpigmentation
The VI Peel reaches the deepest intra-epidermal layers where the skin peels in large segments. Most skin types become brown and crusted prior to considerable peeling, occurring 3-4 days following the treatment. The typical recovery period lasts 7-10 days, with treatments as little as 6 weeks apart and as few as twice per year. The recommended timeframe depends on the condition we are trying to resolve, severity, and skin tone. A VI Peel can restore and renew skin with the most dramatic results.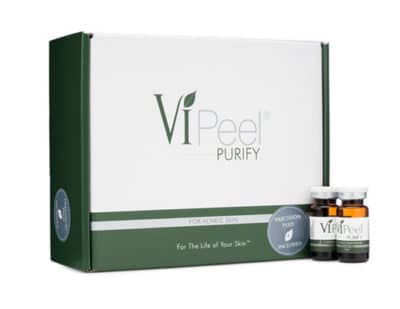 vi peel for brown spots, aging, acne, and acne scars
The VI Peel provides dramatic results with virtually no pain, no skin preparation and little downtime.
Improve the tone, texture and clarity of the skin
Reduce or eliminate age spots, acne, acne scars, loss of firmness, rosacea, freckles, and hyper-pigmentation, including melasma.
Regular use of the VI Peel (2-4 peels per year), along with proper home care, can reverse sun damage.
Soften lines and wrinkles
Helps clear acne and reduces or eliminate acne scars
The VI Peel is also suitable for the eye area, chest, hands, arms and back – otherwise known as a body chemical peel
Stimulates the production of collagen, for firmer, more youthful skin.
Yes, the VI Peel has many benefits, and you can transform your skin in as little as 7 days!
other chemical peels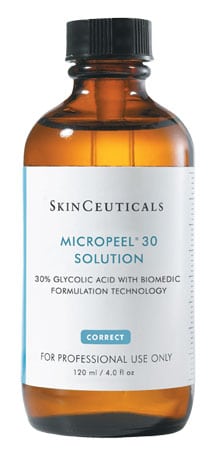 In addition to the VI Peel, there are numerous brands of mid-depth peels at every strength and price point. Most of them produce the same results as the next brand.
Other chemical peels Celebrity Skin offers are compounded from a local pharmacy with different formulas and strengths to meet different skin types and conditions.
The stinging level is more significant than VI Peel but is short lived (about 2 minutes of a stinging and itching sensation). These chemical peels are slightly less expensive because of this and because you are not paying for the brand name. They are equally as effective depending on your particular concerns and needs.
can i peel other parts of my bodY?
Yes! we love and recommend body chemical peels for almost any part of your body. Get rid of all that unsightly sun damage and improve the health of your skin everywhere. We can peel your arms, legs, back, etc. Some of the more popular body parts, also known as "the forgotten zones", are the skin on the neck, chest and hands. The skin on the neck and décolleté is thinner, contains fewer sebaceous glands and is often forgotten when applying corrective products and sunscreen.
The skin on your hands often looks the most aged and spotty. A Mid-Depth peel will help to produce noticeable improvement in the texture and tone of your hands.
look amazing. be confident.