Body peels
Can i get a chemical peel on other parts of my body? the answer is yes, yes, yes!
What are body chemical peels?
Body chemical peels are just like chemical peels you use on your face except they are on your body. Body chemical peels can be used on the chest, back, hands, buttocks, legs and feet! Touted as being a total-body do-it-all, body chemical peels exfoliate the skin, which has a number of benefits.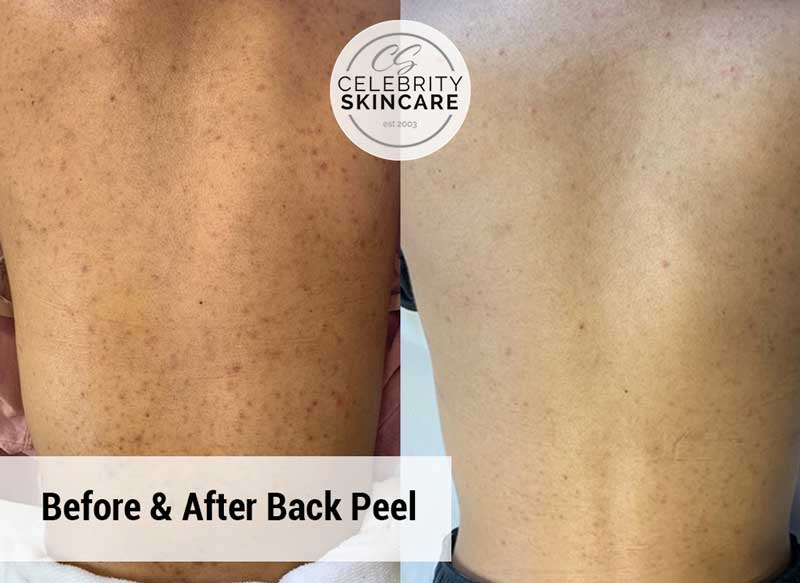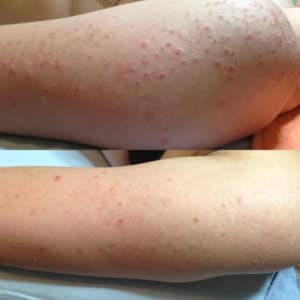 What are the benefits of a body chemical peel?
Reduces the appearance of stretch marks
Reduces the appearance of sunspots
Reduces discoloration/hyperpigmentation
Reduces body acne and future breakouts
Reduces scarring (acne, surgical scars)
Reduces dryness
Improves bumpy skin (keratosis pilaris)
Improves skin tone & texture
Improves product penetration
Improves eczema, psoriasis
Improves precancerous lesions
Improves the result of sunless tanners
Stimulates collagen and elastin production
Safe for sensitive skin
Safe for all skin tones
What chemicals are body chemical peels made of?
Skin of Color is more susceptible to acne because it tends to contain more sebaceous glands that are larger and produce more oil. It also typically has more skin shedding, increasing the likelihood of clogged pores. Acne Body chemical peels can use one type of acid or a combination of acids, including alpha hydroxyl acid (AHA), beta hydroxyl acid (BHA), trichloroacetic acid (TCA), kojic acid and lactic acid derived from naturally occurring compounds found in plants and foods like milk, willow bark and citrus.
How long does it take to see results?
Many factors contribute to how fast your skin improves:
How severe is the condition you are trying to improve? Example: extreme acne or a few pimples?
What condition are you trying to improve (acne, sun damage, brow spots, fine lines, scarring)? Some conditions take longer than others to see results.
What is the climate you live in? Is it dry, humid, hot or cold? Is it summer or winter?
What is your skin tone (light skin, darker skin tone)?
Is your skin oily or dry?
Are you older or younger?
Typically people see and feel an improvement in skin texture and tone within one or two treatments. It will take longer if you have deeper skin concerns (significant sun damage/brown spots/fine lines) or significant acne. Celebrity Skin recommends a series of 6 treatments based 3 to 6 weeks apart, depending on the factors mentioned above.
Body chemical peels are great just to maintain healthy, smooth and vibrant skin you already have. Those can be scheduled on an as-needed basis. It should be noted, on average, body chemical peels tend to take a bit longer to slough off than facial peels do (10 to 14 days).
Just like your face, your body needs tender loving care, too!
custom services for body chemical peels
* All body chemical peels can and will be customized for your specific needs
Everyone's skin is different. The best thing is to do is book a New Client Consultation + Treatment to discuss and personalize your treatment with products to meet your individual needs.
look amazing. be confident.