The works facial treatment is the combination of Microdermabrasion, Dermaplaning, chemical exfoliation and oxygenation on the face, neck, chest and hands! The "Works" Facial Treatment: ALL FOUR treatments in one session!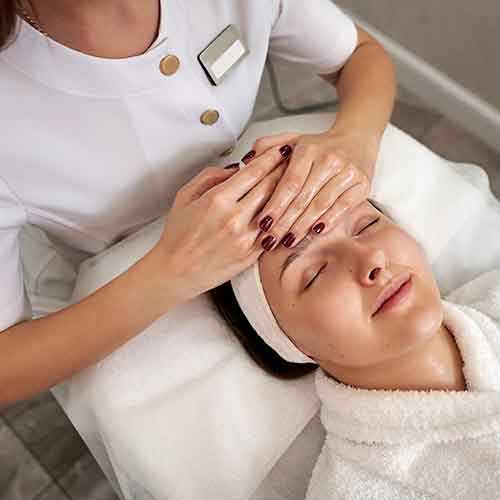 Why choose just the face when it's just as important to treat all the areas that draw attention to your skin's health and age. These are the areas that are exposed the most to the sun's damaging rays and abuse.
Microdermabrasion, Dermaplaning, Chemical Exfoliation and Oxygenation performed in conjunction with one other, produces dramatic results. The Microdermabrasion and Dermaplaning will get rid of the dead surface cells for the peel to penetrate more evenly and effectively. Oxygenation will help hydrate and provide the skin necessary nutrients for optimal results.