Fine lines and wrinkles
Depending on the amount and depth of your wrinkles and skin laxity, your expectations & your budget will determine how far you will go to correct this condition
Loss of collagen and elastin are the cause of fine lines and wrinkles. Wrinkles normally start as fine lines and are a natural part of aging skin. Certain factors can speed up the loss of collagen and elastin causing us to age quicker. Namely, INFLAMMATION.
I believe the main cause of fine lines and wrinkles is chronic inflammation from one's diet and lifestyle. While it is true some skin tones (darker) do not wrinkle as much or as fast as others (lighter skin tones), it is not the deciding factor in how fast your skin ages.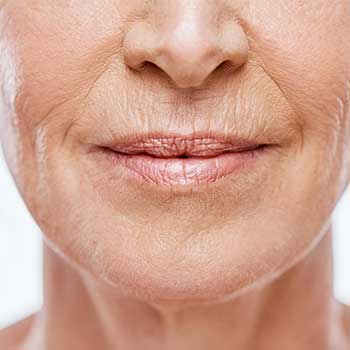 "How quickly you age has less to do with your genetics and everything to do with your diet and lifestyle"

– Jennifer Swink
The interconnectedness of your body's systems is impossible to separate, so treating acne with a singular Diet includes the types of food and water you consume and the medications you might be taking.  Lifestyle addresses the types of stress you experience, toxins to which you are exposed, and your daily habits. Various factors such as sun exposure, smoking, alcohol/drugs, toxins, poor nutrition, hormone imbalances/fluctuations (caused from poor diet and lifestyle), poor sleep, lack of exercise, excess weight and chronic stress break down our skin exponentially.
Chronic inflammation from a combination of all of these factors not only causes wrinkles, but causes HYPERPIGMENTATION TOO (brown spots).
An integrative approach of diet and lifestyle modifications combined with professional treatments and products is the most effective, long-lasting approach for all skin aging. Beauty is not only outside in, but inside out.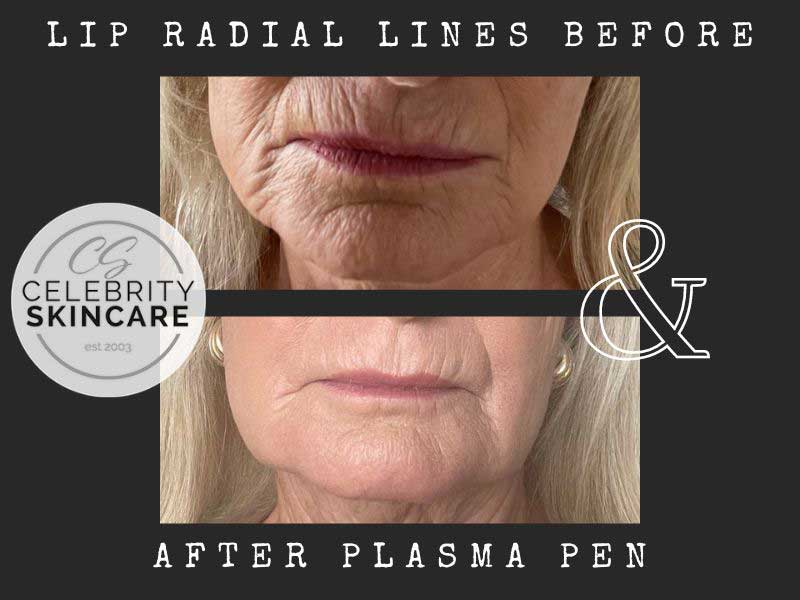 Seek professional advice
First seek professional advice, not advice from aesthetician's working in a spa performing your superficial, relaxing facials. They have their place in skincare but are not performing services to reduce fine lines and wrinkles. Self-prescribing via Internet, drugstore or department store, yes that means Sephora too, is not going to reverse or reduce wrinkles.
Surgical procedures (face lifts, neck lifts) can help to reduce sagging skin effectively. While there are many good plastic surgeons, surgery is never without risk. Fillers such as Voluma and Juverderm can help to fill in the loss of volume in the face. Botox can soften and sometimes eliminate fine lines around the eyes, forehead and between the brows as long as you continue to use it. Laser procedures in some cases can be helpful to improve extreme cases of fine lines/wrinkles and acne scars. The downtime for deep laser resurfacing is extensive and expensive, not to mention it carries risk of infection, scarring and hyperpigmentation. Laser, radio frequency and ultrasound treatments for laxity/sagging skin are painful and costly, providing minimal visual improvement, if any.
None of the aforementioned treatments replace taking great care of your skin. The right skin care products and treatments on a regular basis can reverse some skin damage, will improve your skin's overall health and slow down the aging process. Depending on the amount and depth of your wrinkles and skin laxity, your expectations and your budget will determine how far you will go to correct this condition.  You may ask yourself what should I do?  Where should I start?  My opinion is to start slow and safe with a medical aesthetician that offers clinical skin care treatments and cosmeceutical/pharmecutical grade skincare products. Schedule a consultation for a customized program to reduce your fines lines and wrinkles.
Fine lines and wrinkles aka aging and acne are a unique skin condition combination that is becoming chronic in the US. Trying to simultaneously address two different skin conditions successfully on your own is difficult. A clinical consultation is absolutely necessary for optimal results. Trying to do it on your own, following what's online, doing what the department store salesmen say or try, what is working for your friend, will likely NOT help you. Chances are, you will experience more acne, only leading to more frustration.
custom services for aging, fine lines, and wrinkles
* All aging, wrinkles, and fine lines treatment protocols can and will be customized for your specific needs
Everyone's skin is different. The best thing is to do is book a New Client Consultation + Treatment to discuss and personalize your treatment with products to meet your individual needs.
Explore topics related to aging skin, lines, and wrinkles
look amazing. be confident.