HUGE microneedle peel savings, plus custom summer facial!
Hurry and book your summer appointments now! Celebrity Skin will be closed for 3 weeks starting on September 11, 2022.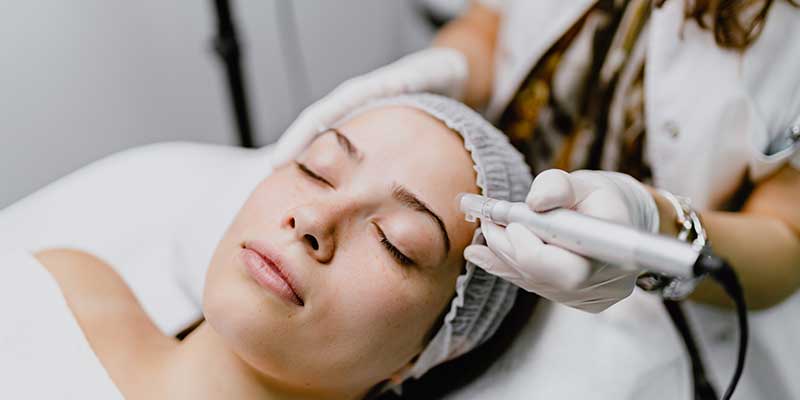 microneedle peel special
A facial Microneedling Treatment is just $250 for appointments booked through September 10, 2022! (Retail price $325).
The Celebrity Skin Microneedling Treatment special includes a dynamic trio of services to produces faster and more dramatic results vs. microneedling or a chemical peel alone. The Microneedling Treatment is safe and effective in minimizing fine lines & wrinkles, scarring, uneven pigment & texture. A series of Microneedling Treatments are recommended to achieve optimal results! Microneedling packages are available.
The Celebrity Skin Microneedling Treatment includes:
microneedle peel special for face, neck, and chest
The Microneedling Treatment for face, neck, and chest is just $450 for appointments booked through September 10, 2022! (Retail price $650). 
The Celebrity Skin Microneedling Treatment Face, Neck, and Chest Special includes: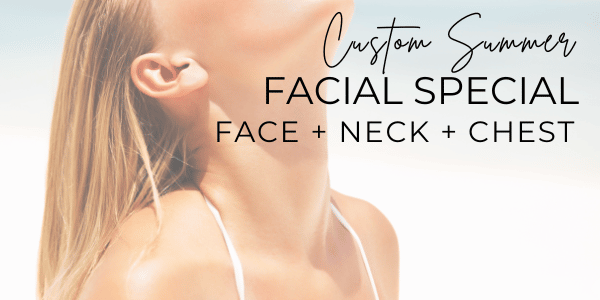 Travel to exotic summer locations without ever leaving your favorite spa! These summer facials are designed to exfoliate, nourish and restore summer-depleted skin. Be vacation-ready all summer long (even if it is only in your backyard)!
Custom Summer Facial Face, Neck & Chest Includes:
Custom Enzymes, Steam and Extractions (if needed)
Microdermabrasion or Dermaplaning
Celluma Light Therapy
Just $185 for appointments booked through September 30, 2022! (Retail price $280)
custom summer facial includes:
maui cleanser
The Maui Cleanser aids in reducing inflammation and discoloration while providing powerful antioxidant support. The wonderful pineapple aroma is a great beginning an exotic, topical experience.
papaya tangerine enzyme
Papaya Tangerine Enzyme is a gentle mixture of milk protein, papaya and tangerine that softens skin and sloughs away dead skin cells, leaving skin polished, silky and hydrated.
pineapple / bromelain enzyme
Pineapple/Bromelain Enzyme helps in correcting and healing problematic, thick, coarse, and oily skin, while softening and improving photo-damaged skin. This enzyme digests dead skin cells while reducing toxins.
Microdermabrasion for face, neck and chest for smoother, brighter skin without the downtime of a chemical peel! (May substitute dermaplaning).
cucumber tonic
Cucumber Tonic is an all-natural face and body spray that gives skin a drink of water. Moisture-binding PCA nutrients freshen and revitalize skin. The combination of heavy water and other humectants provide the skin with the much needed moisture content that is lost daily.
Celluma Light Therapy – face, neck and chest, to fight visible signs of aging by increasing collagen and elastin production, reducing the look of fine lines and wrinkles, improving skin firmness and resilience, reducing inflammation & acne without pain or downtime!
egf growth factor
EGF Growth Factor formula boosted with additional antioxidants, essential oils, beta glucan, and most importantly, shark cartilage to stimulate the skin's memory cells and bolster its immune system and enhance moisturizing capabilities. The synergy of this with EGF increases and enhances regeneration and healing and is also highly moisturizing.
save 20% on all skincare products through 9/10/2022
Including:
Skinceuticals
Rhonda Allison
Jan Marini
Vi Derm
Favorite Product Alert!!!! A staple or must have in everyone's bath!
Bioglycolic® Resurfacing Body Scrub
Save 20% off retail price of $70
Experience the ultimate in glowing skin with this double action glycolic acid body exfoliator. Highly concentrated glycolic acid is combined with physical exfoliating particles and key botanical extracts for noticeably smoother glowing skin that is silky smooth to the touch. Immediately reduce rough calloused skin or concentrate on trouble areas, such as backs of arms and legs. Immediate benefits with progressive improvement over time.
Skin Types:
Dry, Normal/Combo, Oily